Day 76
Missoula MT, 65 miles
---
Today I chose another pre-dawn start. There are no cafes open in Darby until 7:30 AM so I'm going to ride to Hamilton for breakfast, about 20 miles down the road. That will also give me a good head start on the day. After breakfast I'll ride to the ACA Headquarters in Missoula to hang out for a short while. It's been one of the many goals for this trip. I'm excited to get my photo on the wall. It's a small thing, but small things can be big things.
I took the Bitterroot Trail into Missoula. Its a paved path, about 45 miles long, from Hamilton all the way into Missoula. That makes three major bike trails I've checked off my bucket list on this trip. It was also nice getting off the highway. The last stretch of highway into Missoula is very busy, it was much more relaxing to be on a path rather than having traffic buzzing by at insane speed (compared to me).
About nine miles outside Missoula I got a flat. I looked at the tire carefully and noticed a worn spot on the casing. These tires only have about 1,500 miles on them. I was very disappointed in their performance. I got a new tube in the tire and remounted the wheel and the tube wouldn't hold air. I had to start all over again. I was using a patched tube. All four of my spare tubes are now patched, apparently I hadn't gotten this one patched in all the right places. I was working on another attempt at repair when a very nice local cyclist pulled up to see if he could help. He gave me a new tube and we talked about all his cycling adventures. When all was said and done and I was on the road again, I arrived in Missoula about two hours later than I had planned. Thanks to my pre-dawn start, that wasn't really an issue.
This is the end of my TransAmerica bicycle journey… for now…
I originally planned to complete the trip by July 31 or August 1. Getting sick in Colorado for a week threw a wrench into that plan. There is a lot going on at home in August that I don't want to miss. My plan is to return to Missoula late August or early September to finish the ride. Besides, I miss my cat and some of the humans back home… Actually, I miss all of the humans back home and even the ones that don't live in Seattle.
I wanted to complete the journey in one-go, but life has a way of intervening. There is no rule that says you can't take a "break." I'll be back to finish and when I do, I'll be posting here the final two weeks of the ride. Pop in occasionally to see what I'm up to. I appreciate all of you that I have met along the way. Happy trails, and may your journey's end be as wonderful as mine is… and will be.
TO BE CONTINUED…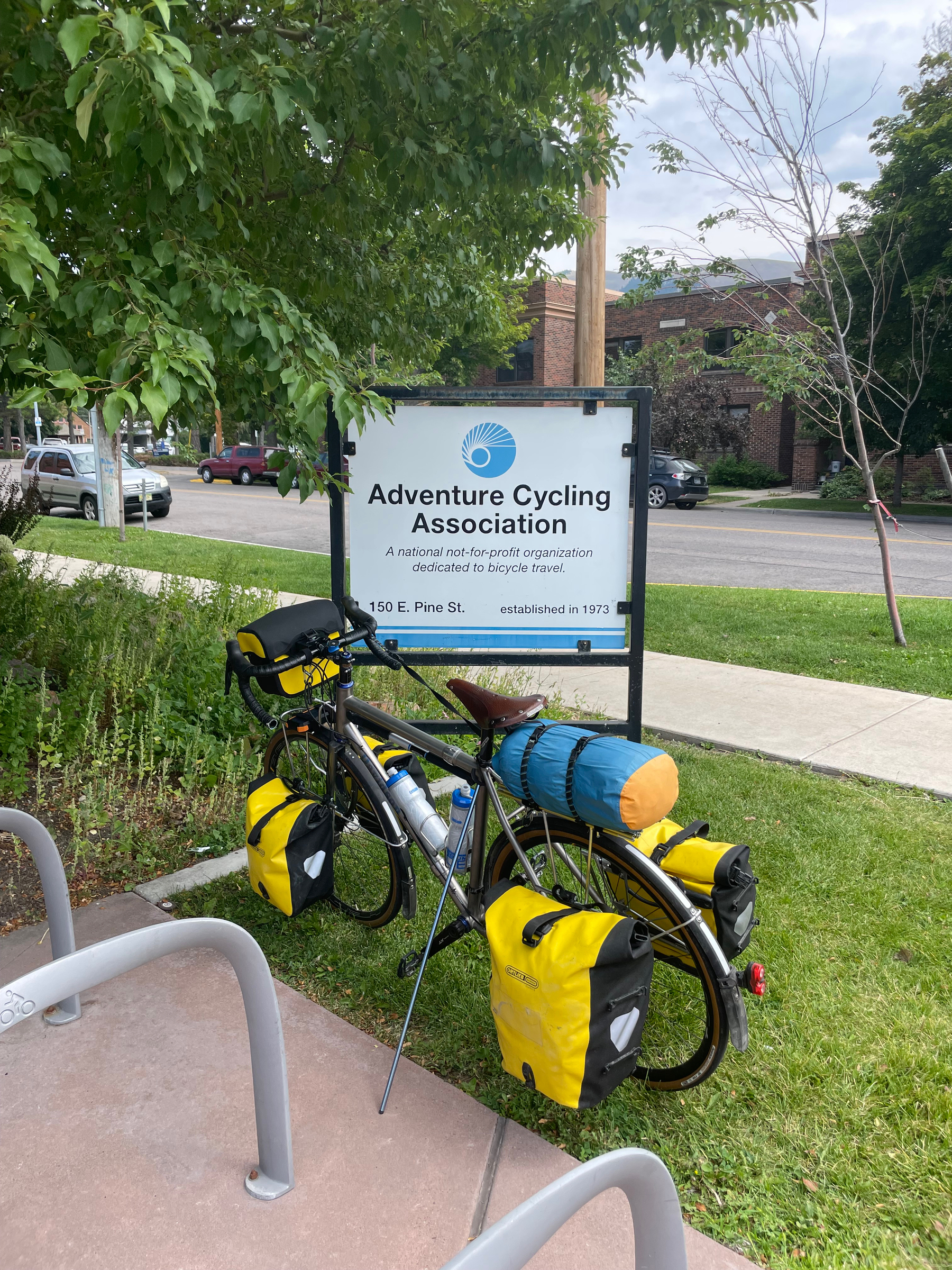 Arrived in Missoula. Took the tour of the ACA Headquarters, got my picture on the wall, and hung out in the cyclist's lounge.
---