Day 75
Darby MT, 57 miles
---
It turns out that today's climb was another tough one. My optimism last night about the difficulty of today's climb is evidence that staying in the town of Wisdom had no beneficial effect on me…
My pre-dawn start got me to Darby in plenty of time to relax and settle in to a good early linner. Today was another superb scenic adventure. The day began with a stunning sunrise in Big Hole Valley followed by a beautiful climb to Chief Joseph Pass. After topping-out, it was a steep seven mile descent, braking all the way, followed by a glide through the Bitterroot Valley with stunning views of the Bitterroot Range to the west. I would make this trip again in a heartbeat. There are no mountain ranges to conquer tomorrow, it should be a relaxed day.
Without question, the highlight of today's miles was a stop at the Big Hole Battlefield National Historic Site. Perhaps it was the early morning light, or simply the stunning uniqueness of the terrain in front of me, or the tragedy that occurred here, but I was blown away with emotion. I realize it's not advisable to apply today's moral standards to the events of history, but it's difficult not to feel both sorrow and anger for the event that occurred on this beautiful site. A sizable group of Nez Pierce led by Chief Joseph were peacefully migrating to Canada where they could live a life free of the confines of a reservation. They were pursued by a contingent of U.S. Cavalry. In a surprise pre-dawn raid almost 100 Nez Pierce women and children were slaughtered by the U.S. force. Today this site is hallowed ground to the Nez Pierce people and is an example of our not always glorious continental expansion.
There are several opportunities in this area to get "off road" and explore the route taken by the Lewis and Clark Corp of Discovery. I want to come back with my off grid setup and follow along and camp using the National Forest trails and roads that follow this historical route.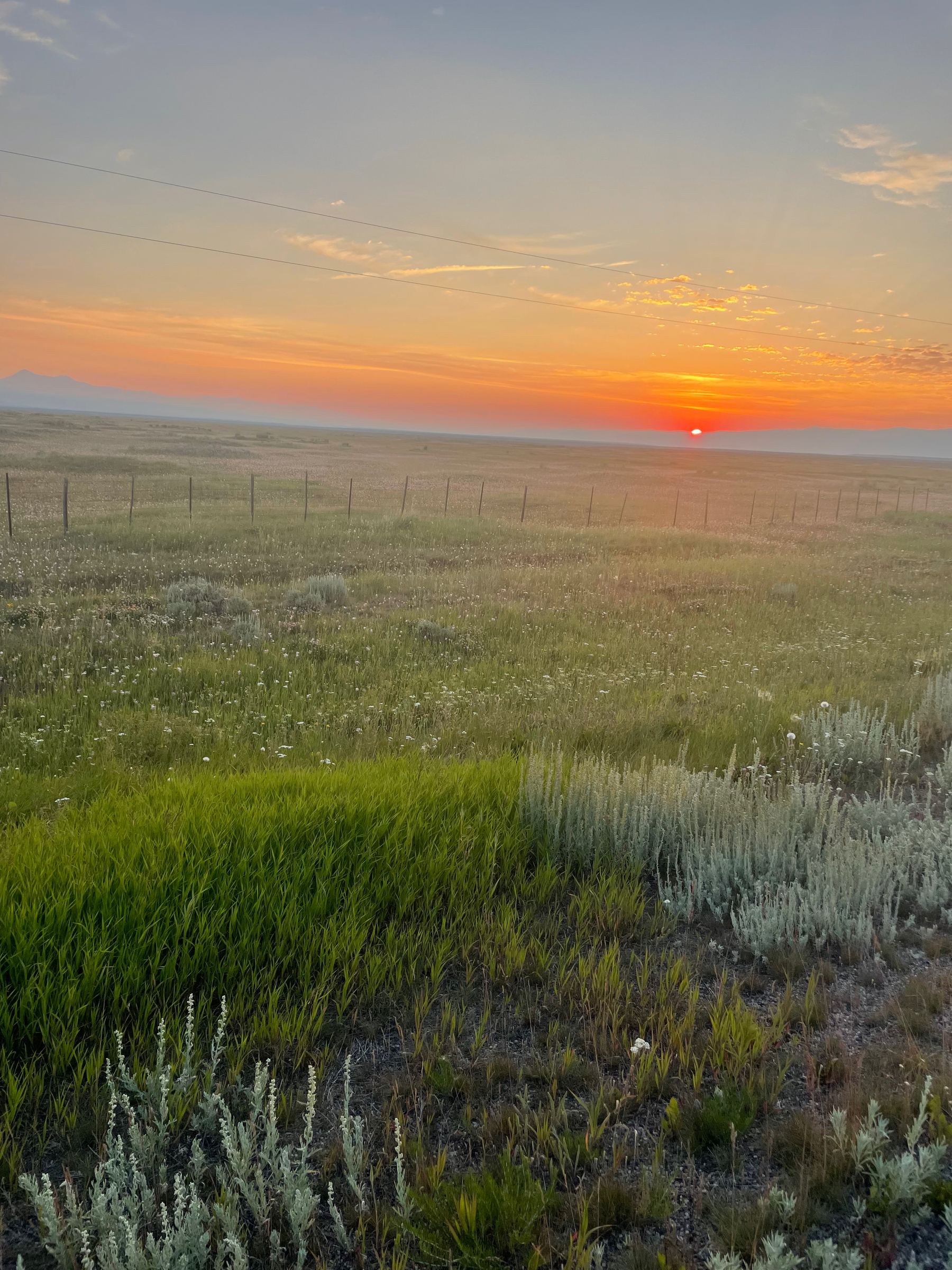 Big Hole sunrise just a few miles from Big Hole Battlefield National Historic Site.
---