Day 69
Grant Village Campground, Yellowstone National Park WY, 44 miles
---
I'm overwhelmed by the natural beauty surrounding me. I'm also grateful for the opportunity to see all of these natural treasures from the seat of a bicycle. I don't know why anyone would want to drive through Yellowstone. Even if people go the speed limit, which most don't do, you can't begin to get the same experience.
The first twelve miles into Yellowstone from the South Entrance is an uphill climb. It makes you wonder, can I do this? It's best if you empty your mind and simply look around without caring about making progress. Eventually, at the end of the day, you end up where you want to be. Maybe I'm just lucky…
I pulled over at a turn-out and there where a dozen motorcycle riders there taking a break. One of the fellows asked me how far I had come and where I was headed. When I described the trip he was impressed. Respect from a Harley Dude is much appreciated. He took my photo before the group started rolling again.
I'm in a group campsite tonight, a "hiker/bicyclist" site. The fellow sharing the site with me is from Sheffield England (home of the Brooks Saddle). Next month he will have been on the road for a year. He started his mountain bike trek in Alaska and is now in Yellowstone. He has amazing photos and video of wildlife and his journey, he showed be a good sample of them.
I met another cyclist during the day and we ended up having dinner together at Grant Lodge. He worked as an independent stock trader in Manhattan. In 2002 when the industry consolidated he bought a Volvo tractor and trailer and he is now an independent hauler six months out of the year. He spends the other six months hiking and cycling wherever he feels like going. He has crossed the country, hiked the AT, the PCT, and done numerous other cycling trips. We had a very nice time chatting over Bison Burgers.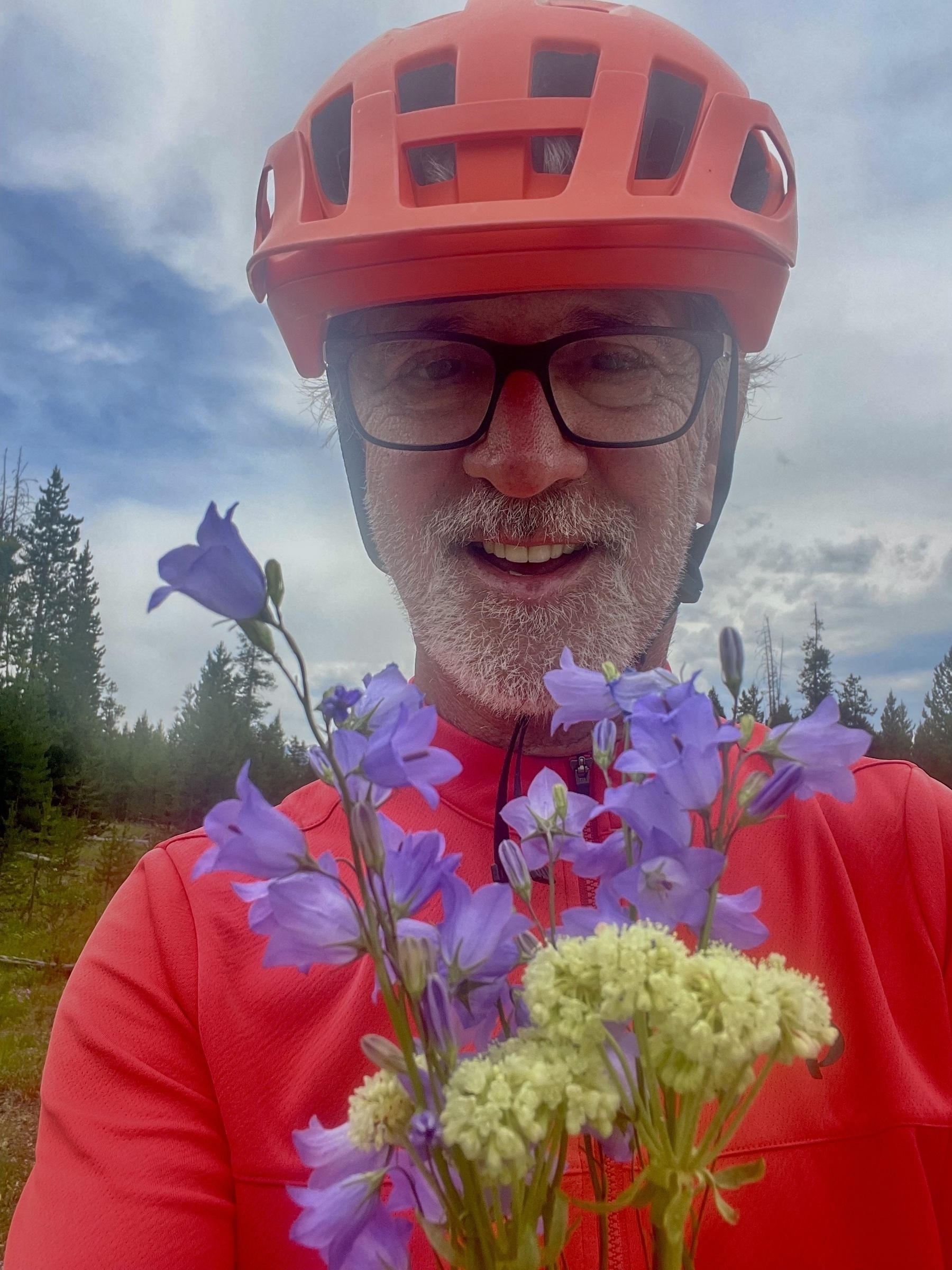 For those of you who indulge me, for those of you that love me, and even for those of you that tolerate me (or any combination of the three).
---