Day 65
Jeffrey City WY, 68 miles
---
Addendum: Big John reached out to me this morning in regard to yesterday's post, he reminded me that there is a decent shoulder from the Kansas/Colorado border all the way to Pueblo. I stand corrected. Memory is a bitch, so is math.
It's difficult to describe, no, impossible, the openness and the majesty of the high plains in Wyoming. It would take someone with writing skills far beyond mine. The answer is to see it for yourself. I now understand why painters paint.
I stopped at Split Rock National Historic Monument. Split Rock is a formation in the Rattlesnake Range that was used as a landmark when navigating the Oregon Trail. Migrants traveling west could see the formation for an entire day before reaching it. After passing the formation, they could see it for two days as it grew smaller and smaller behind them.
I made excellent progress in the morning. I covered 40 miles in 4 hours. That's a good pace for me, then the wind came up. The last 27 miles took 4 hours. It pays to get an early start. I will be starting early again tomorrow. I anticipate a day, maybe two and I will be off the high plains and into the mountains, leaving the high plains wind tunnel behind me.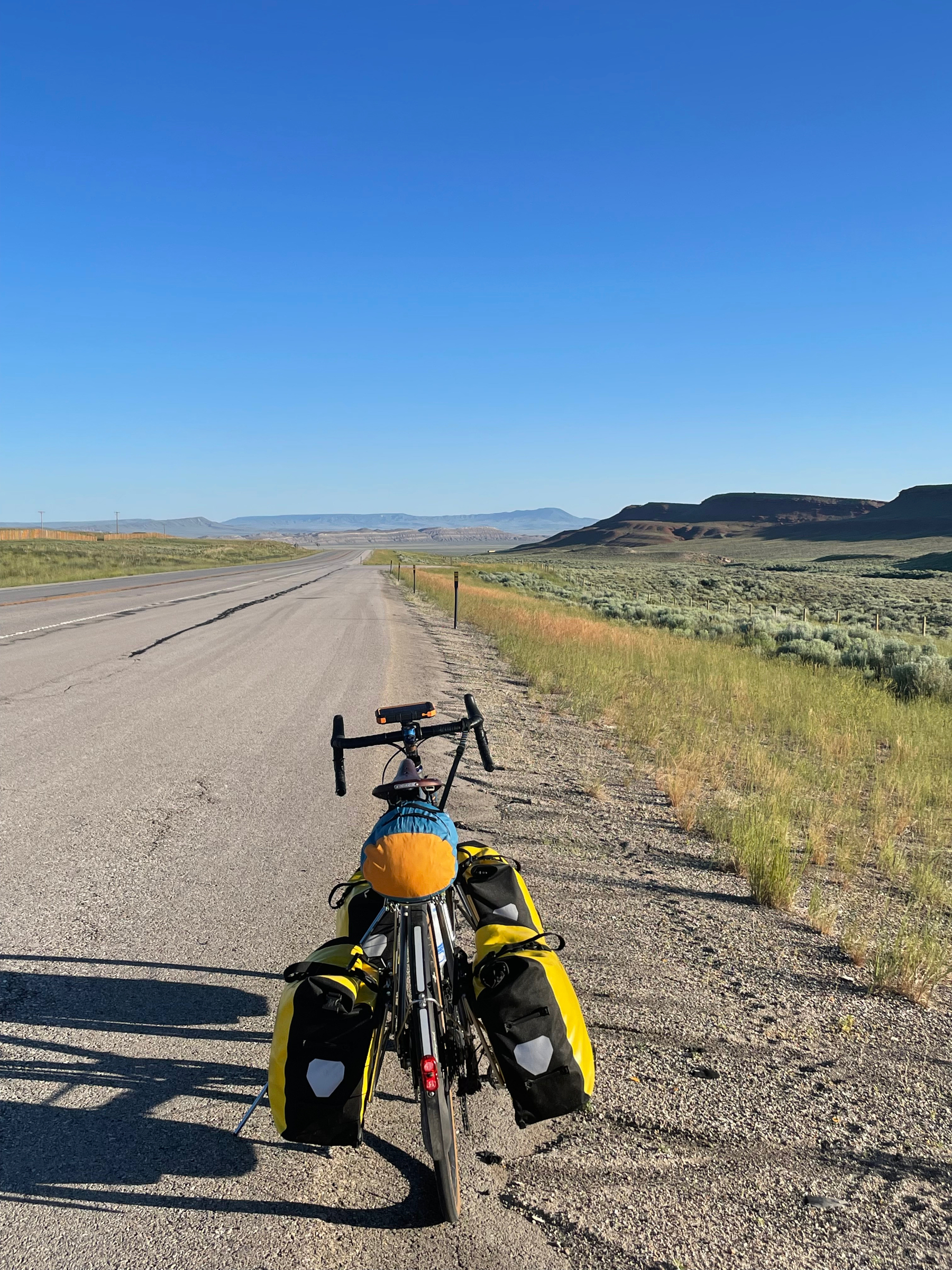 Perhaps I've written this before or maybe I just thought about writing it, but there are times when I wonder if my mother and father would be proud of me for what I'm doing. That question can't be answered. It's enough to know that my children are.
---