Day 63
Saratoga WY, 67 miles
---
Traveling across the country by bicycle is all about the feelings you have. Trepidation, frustration, hesitation, elation, and at the end of the day, vindication.
My Morning started outside the Shell gas station talking to a USDA Fire crew. I asked them how long ago the fire that devastated the Willow Creek Pass area occurred. One of the crew told me that was five years ago. I was glad to learn that the forest is recovering well, according to the crew. The conversation moved on to my bicycle and my tour. The crew member I was chatting with commented that she had panniers for her bicycle that were the same as mine. It's odd how you can be having a conversation with someone and only realize later what you should have asked. In this case, I should have asked what tours she had done, but I didn't think of that until after they were gone.
It turned out to be a beautiful day for riding. The wind did come up and it was brutal at times. The wind lasted from 10 AM until 3 PM. Even still, I enjoyed the day throughly and managed to log 67 miles. I was elated when I began the day's ride and discovered there was actually a shoulder on the road! Then, 11 miles out, it ended. I have to say that for the almost 400 miles of travel through Colorado, the state was kind enough to give me 11 miles of road with decent shoulder. During that brief period it was nice to be able to enjoy something other than "white line, white knuckle" riding. regrettably it was for only a short distance. The really good news is that once I crossed the state line into Wyoming there was a very nice shoulder to ride on and it continued throughout the entire day. So day one in Wyoming has already given me more than double the miles of good cycling road than I got from all of Colorado. Keep it up Wyoming!
I'm staying at a church here in Saratoga that hosts cyclists. It's an amazing place. I'm floored by the generosity and the trust that goes in to providing this service. It is truly a marvel and it makes me appreciate the service they are providing. I am very grateful.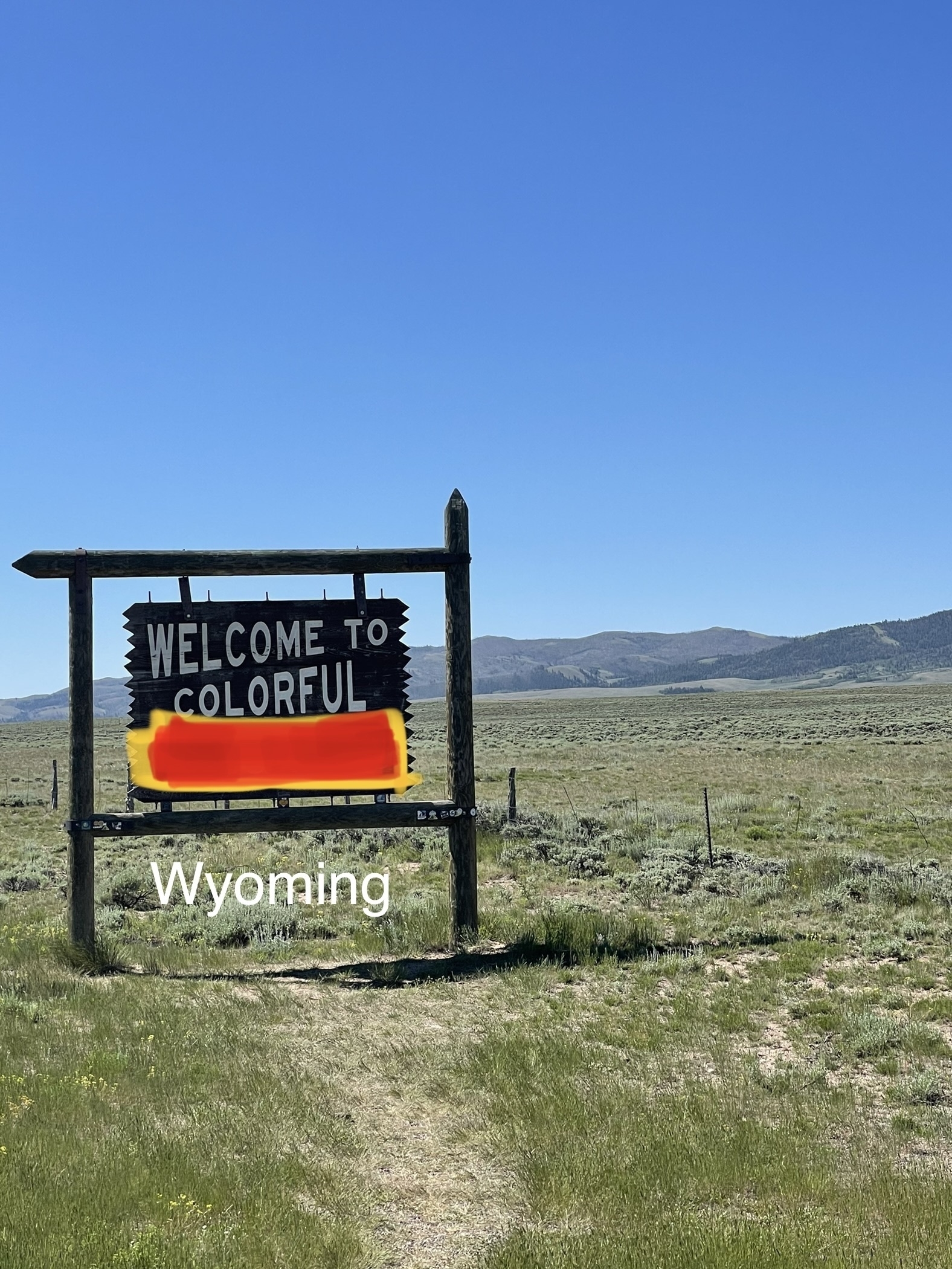 I'm no longer in "Colorful Colorado." Wyoming did not have a welcome sign, so this is the best I can do!
---