Day 62
Walden CO, 65 miles
---
A very quiet but beautiful day. Lots of riding again with no shoulder but today the traffic was light so I hardly noticed. The first 10 miles followed the Colorado River then the route turned north into a magnificent 25 mile canyon. I'm not sure if it was one canyon or a series. The pitch was gentle and the route followed Willow Creek almost all the way to the Summit. When I reached Willow Creek Pass at 9,683 ft. it was already noon. I'm not the fastest cyclist on the planet. (Notice I did not say what time I left camp. As I recall, packing the panniers required the use of a headlamp…)
Progress up the canyon was punctuated by several wardrobe changes. Down jacket and windbreaker. Windbreaker only. Down jacket, windbreaker, and rain shell. It tried to rain but couldn't quite manage to do more than spit. The rain shell was primarily on to provide another layer of warmth.
Once over the pass I was in Colorado High Plains country. The wind was blowing. I had to use the windbreaker most of the day even though the sun was out. It was blowing with attitude. I would guess a pretty steady 30 MPH. Fortunately I was going north and the wind was out of the west. That makes for only mild resistance to forward progress but requires some effort to keep the bike from getting blown off the shoulder. Light traffic made this a matter of only mild concern.
When I got to Walden I called the Sherif to let him know I was planning to sleep in the city park. No problem at all. If all goes according to plan, I'll be in Wyoming tomorrow night.
Addendum: I can't take responsibility for spelling Sheriff with one "f." Spell check gave me the option of that spelling and I took it, trusting soul that I am. The Sheriff might be a Sherif, but it's unlikely he is a direct descendent of Muhammad's daughter Fatima…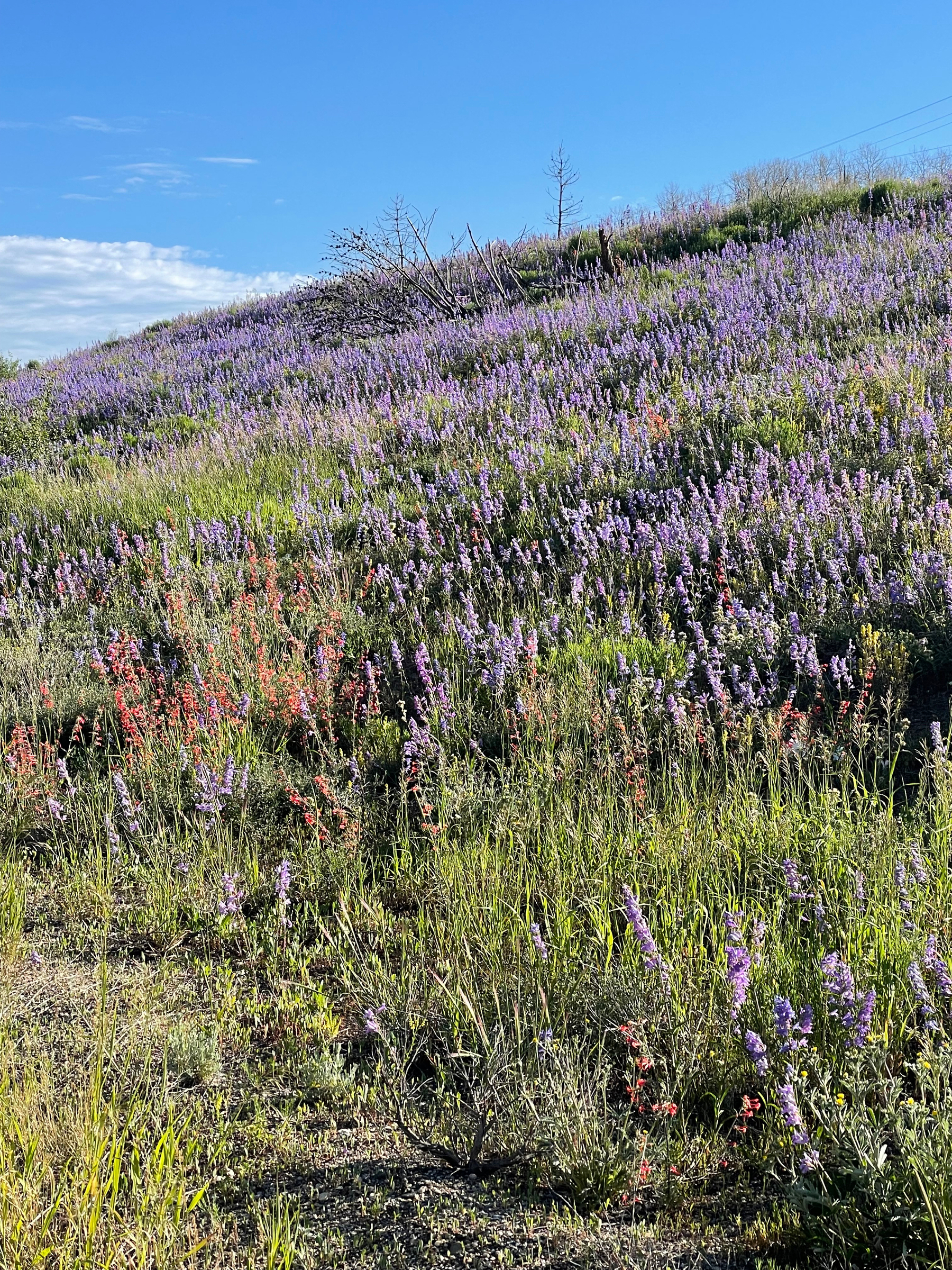 Beautiful hillside on the way up to Willow Creek Pass.
---