Day 55
Frisco CO (And Surrounding Area), 0 miles
---
As I mentioned yesterday, I'll be spending the next week in this area. I can't think of a better place to lay-over. There's going to be a big 4th of July celebration in Frisco on Tuesday with free live music. I'll be there for that. Then on Thursday, there will be free live music in the Frisco City Park. I'll be there for that one as well. I plan to take a few side-trips up to some nearby ski areas, including Copper Mountain and Vail. I won't be adding these miles to my tour mileage, but when all is said and done, I expect I'll cover plenty of miles over the course of the next four or five days.
Today I rode out to Dillon and Keystone and then back to Frisco. That took me over Swan Mountain. It was a surprisingly long and strenuous day of riding. I was carrying full gear because I was looking for a campground with first-come-first-serve openings, but there were none to be had. I'm back in Frisco at the Snowshoe Motel. I was surprised to see they had a vacancy, so I grabbed it.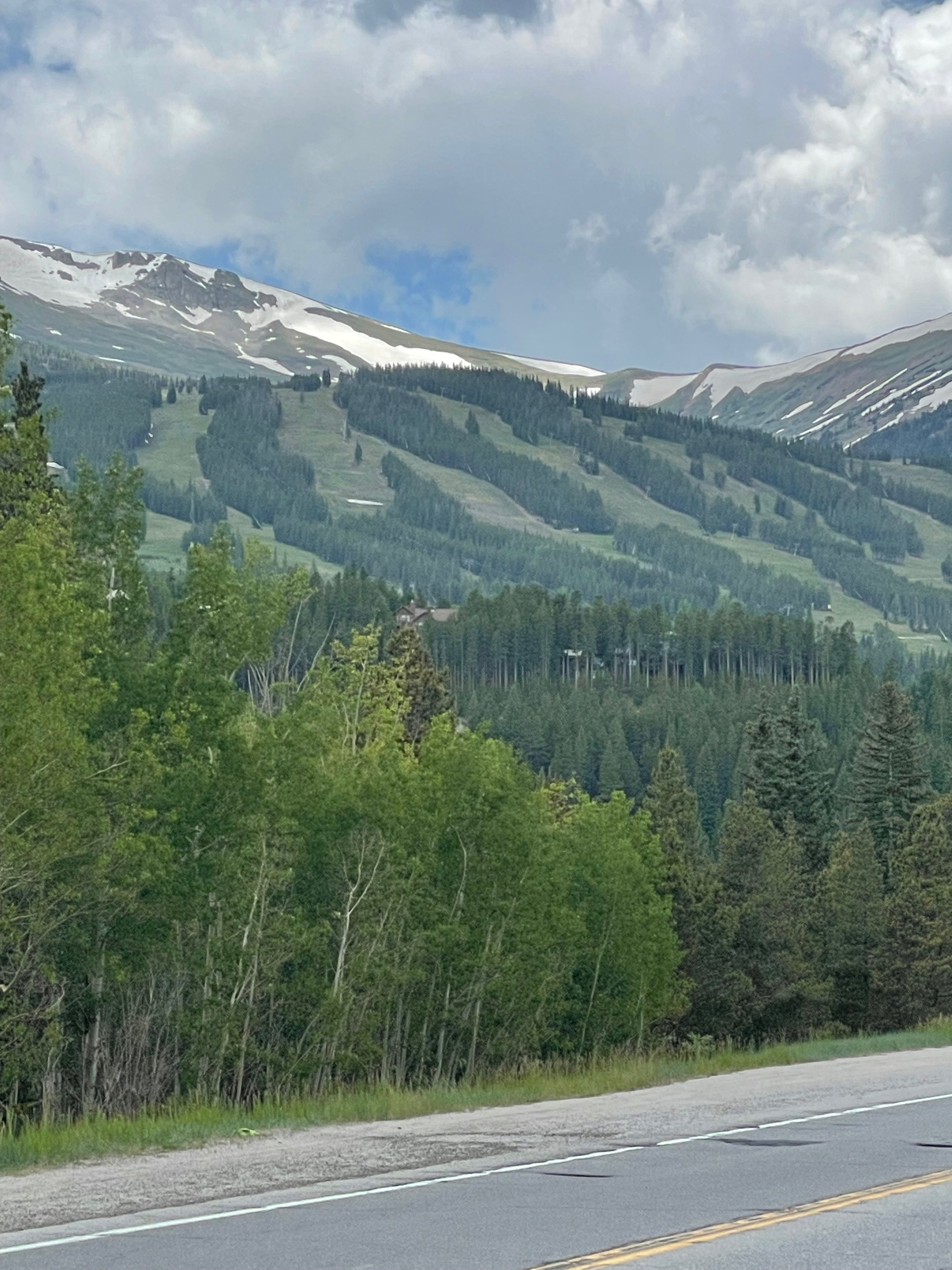 Looking up at some of the ski runs just outside Breckenridge. Looks pretty Blue. Got to be some Black that you can't see from this vantage point.
---