Day 50
Canon City CO, 48 miles
---
"Life is like riding a bicycle. To keep your balance you must keep moving." —Albert Einstein
Someone asked me, "where do you get your quotes?" The answer I gave was, "here, there, and everywhere…" Take a look at the photo below for an example.
Here's another one: "Naïveté is the mother of adventure." —Rinker Buck
It sure is! Sometimes the less you know about what is in front of you the better. This is my second crossing and I'm still amazed at the things I don't know and the things I learn every day. Possibly the biggest thing I learn, and relearn, is living with uncertainty. What will I eat, where will I sleep, do I have enough to drink, can I keep my bike on the road! These questions and many more pervade my mind throughout the day. As my bar friend back in Ordway asked me, very seriously, "what do you Mother expletives think of all day as you are pedaling down the road?" My answer was simple, "Nothing, and a lot." Sometimes my mind is blank. When the terrain has me focused on the next mile to gain, my mind is focused on what is immediately in front of me. When the progress is easy, that's when things get expansive. I think about what I'd like to write about when I get off the bike at the end of the day, or I simply take in the sights, sounds and smells with curiosity and wonder. It really doesn't matter if there are answers to the questions that present themselves, what matters is experiencing the moment.
Finally, here's another quote: As Abraham Lincoln once remarked about a peddler's pantaloons for sale, "big enough for any man, small enough for any boy." I hope you find something interesting in this blog, regardless of the size pantaloon your may wear…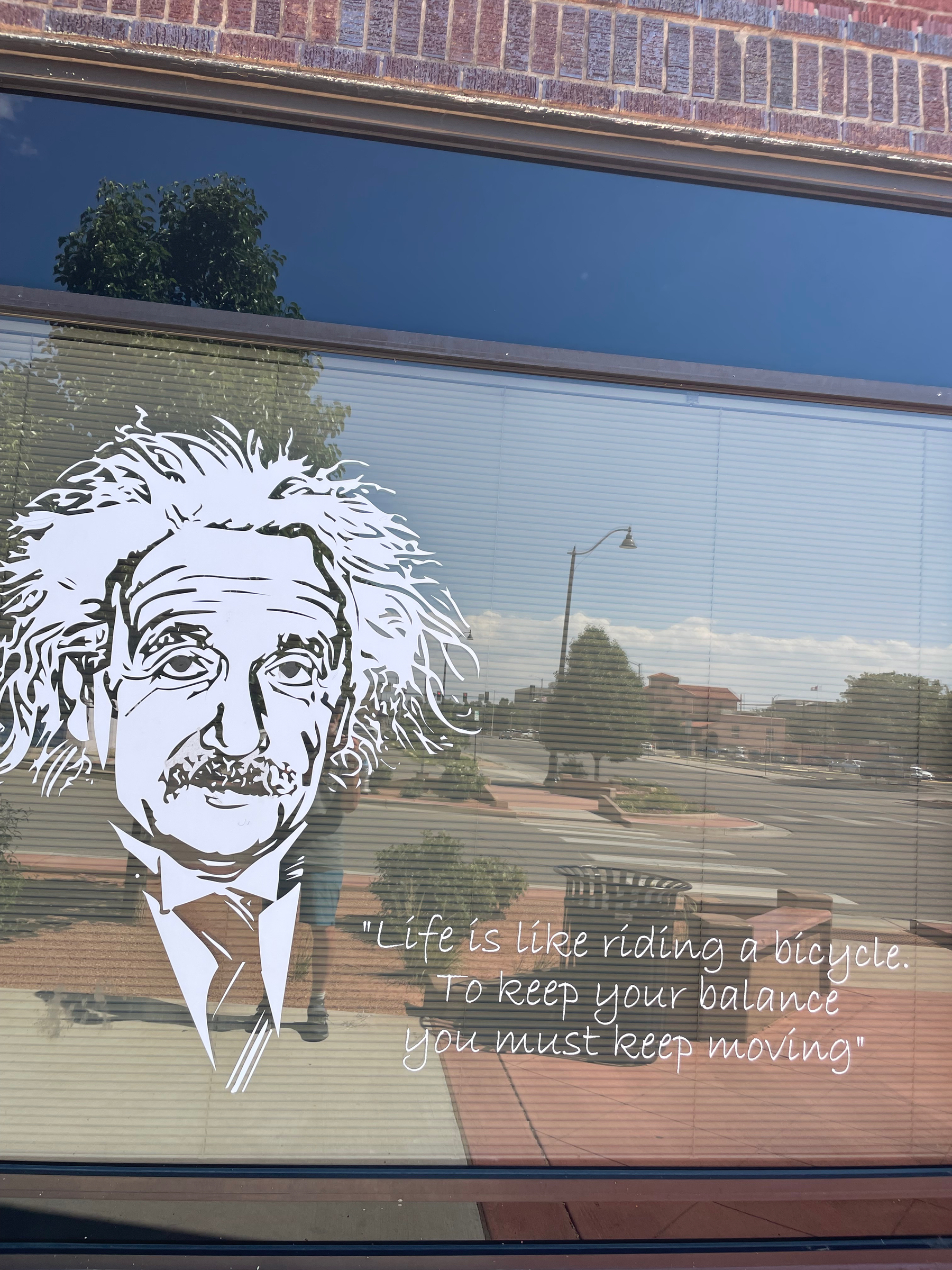 Quotes happen.
---