Day 47
Pueblo CO, 55 miles
---
Today I exited the Great Plains of the U.S. They stretch all across Southeast Colorado to Eastern Kansas. Kansas is noted for its abundance of Sunflowers and Black Eyed Susans. Oddly enough, yesterday here at the west end of the Great Plains, they were both on display in abundance. At times my panniers were brushing up against them alongside the road. This must be the time when they start to come into bloom.
By far for me the windiest part of the plains crossing was Southeast Colorado. I spent one night trying to sleep through sustained 30 MPH wind. At times I thought the rain fly on my tent was going to be blown away. I found out the next day at breakfast that a 30 MPH wind here on the Southeast Colorado plains is what locals call a "breeze."
The small towns spread across Southeast Colorado named this part of the TransAmerican Bicycle Route "The Prairie Horizons Trail." That is a great name, and fitting. When you are cycling this broad expanse of prairie you set your sights on the horizon and pedal, when you reach the spot you've been working to gain you look around and there are more horizons — in every direction. There are no trees here to obstruct your view, or obstruct the wind. Now I know another reason why people ride this route from West to East, besides the prevailing winds, traveling West to East provides a more-or-less steady downhill ride. In my East to West crossing I've gained about 3,000 feet of elevation since I left Kansas. The net is 3,000 feet. It's a bit more when you take into account rollers. I definitely think it's more of a challenge to do the route the way I chose to do it. That does not make me a better cyclist, it's just the way things worked out.
The town of Pueblo Colorado where I end my plains crossing has an interesting history. It was established in 1842 by fur traders that built a fort of mud and logs and named it "El Pueblo." It lasted just three years when the Ute Indians took over the fort and occupied it. Eventually just a short distance down river the town of Pueblo was established. It later became a hub for gold and silver mining, and soon the railroads that followed. Both the Santa Fe and the Denver and Rio Grande laid tracks through Pueblo. Pueblo to this day has a steel mill that is one of the largest west of the Mississippi. The Arkansas River runs through Pueblo. I have a lot to learn about our country's geography, I had no idea.
Tomorrow begins my northerly traverse of the Rocky Mountains. The contrast in the landscape as I turn north I expect will be dramatic.
I have covered 2,743 miles. I have 1,554 to go!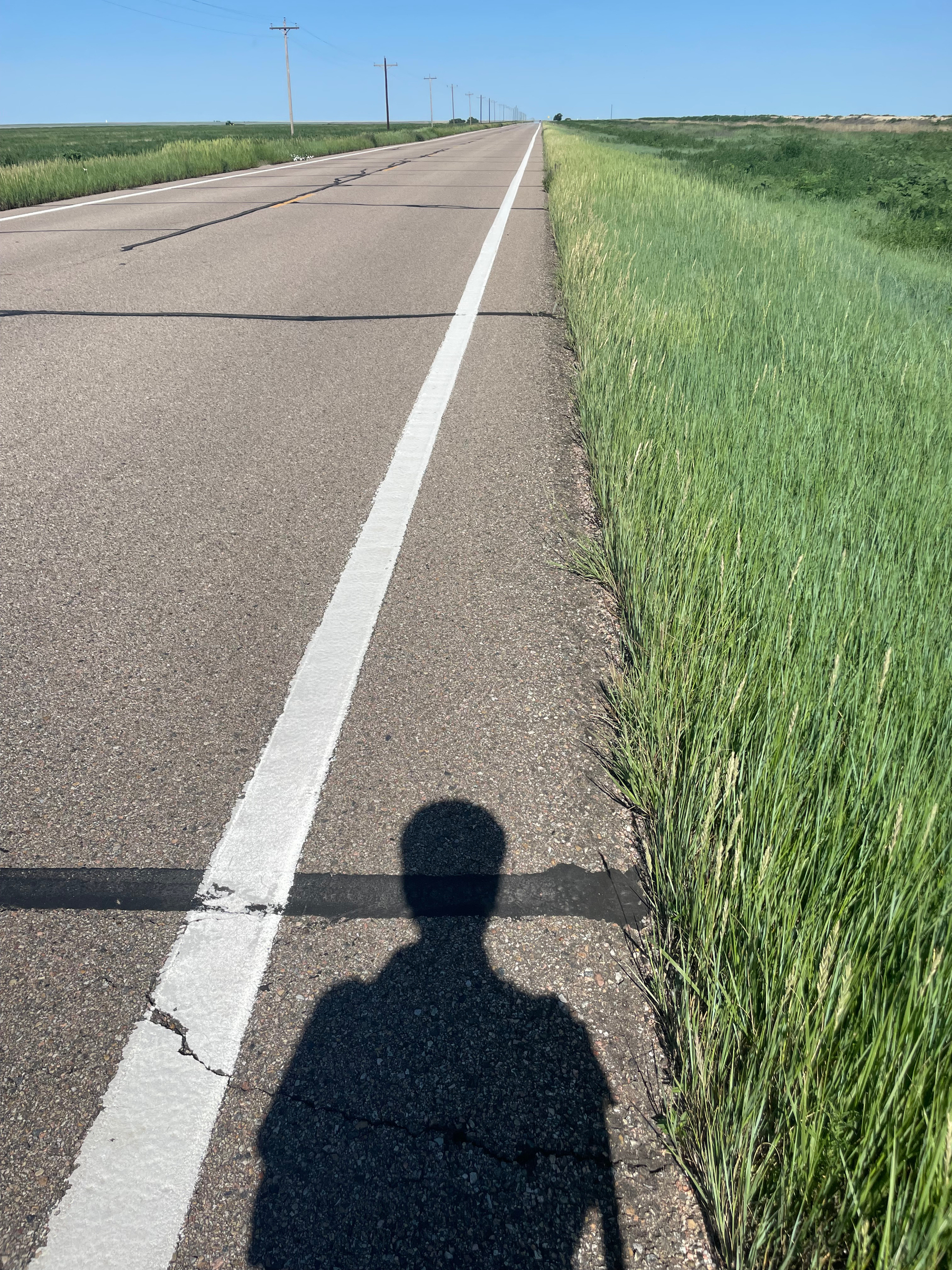 The "Great Plains" are a challenge and a beauty hard to describe.
---