Day 41
Hutchinson KS, 75 miles
---
Today was my first real "mileage" day in Kansas. It was mostly flat, but not as flat as a pancake. I know, I've been telling people Kansas is "flatter than a pancake" but don't believe it. There is one benefit to hills when you are going west, when you're climbing the crest of the hill blocks the wind. Once you reach the top it's a different ball game until you get to the next hill…
I should be able to reach Colorado in three days. I'm going to try and make that happen. It's good to be back on the TransAm and I'm loving the new Panaracer Gravel/Road tires. They feel comfortable and they are sure footed. I'm running tubes in them but they can be set up tube or tubeless. I'm starting to think there is nothing wrong with tubes, perhaps it's even better for a long tour. I'm sure I'll have more to say on this as I get more time on them.
I was poaching a campsite in a city park that closes from dusk to dawn. The County Sheriff was checking me out this morning but he was too late, the sun was already up. I waved at him. He stayed in his car and watched me pack up. After awhile I looked up and he was gone. I'm just not a very interesting fellow.
When I left Kentucky I went north to St. Louis, rode the Katy Trail, then dropped back down south and rode most of the Flint Hills Trail. By my calculation I covered 690 miles, If I had stayed on the TransAm through Illinois, Missouri, and Eastern Kansas I would have traveled 689 miles. That seems like a pretty efficient detour considering all the great stuff I accomplished along the way.
Tomorrow's mileage will depend largely on wind and terrain, both of which I have no clue about at the moment…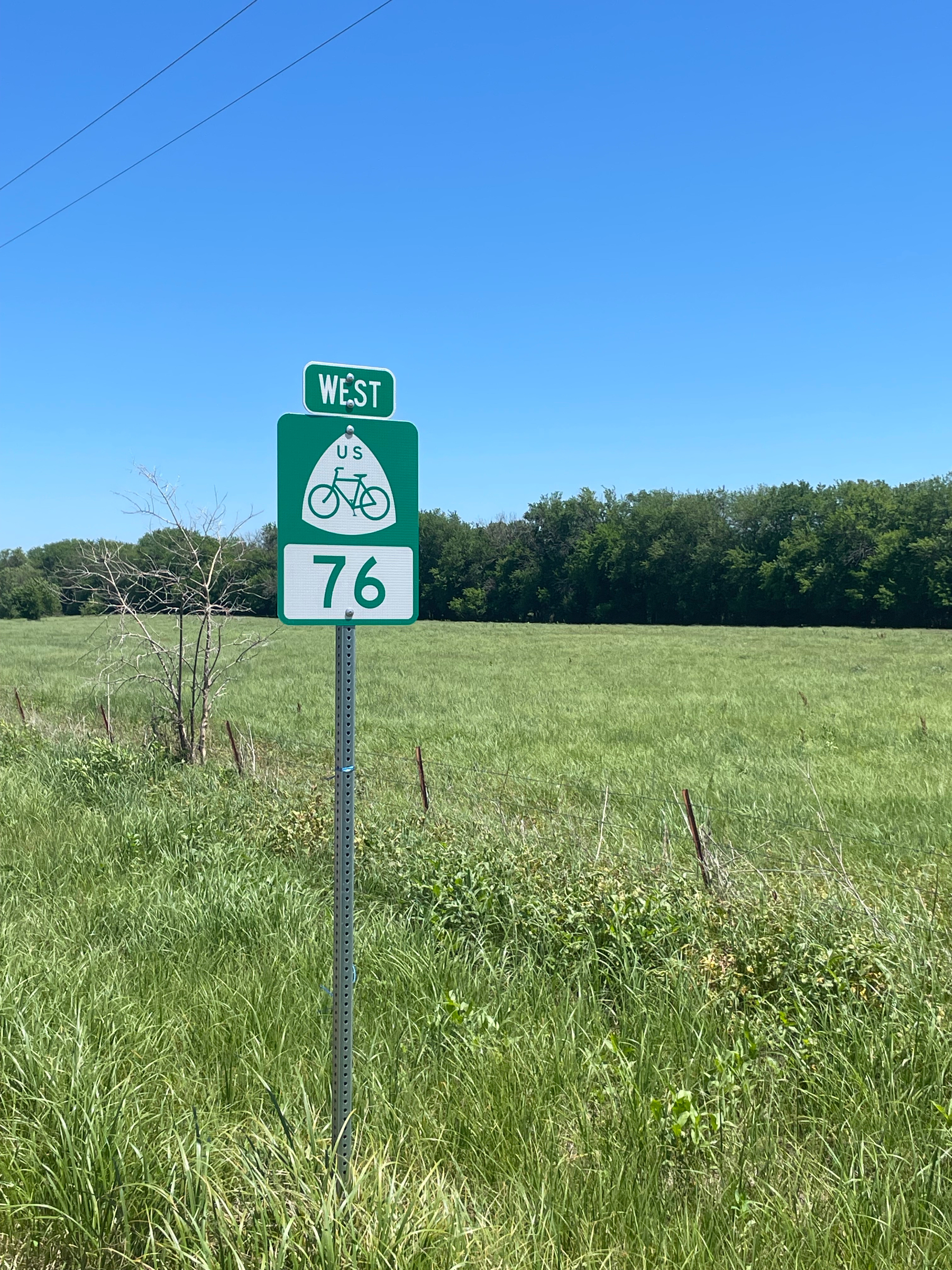 It's good to be back on the TransAm. It's also good to be back on a B-17. Ron and Brutus had a used one they were saving for someone with exceptional taste, like me. I snatched it up. Now I can say I'm riding the saddle this website is named after. Not sure why I ever switched to a C-17, but today's riding confirmed for me that I will never ride anything other than a Brooks #17.
---