Day 12
Meadowview VA, 48 miles
---
I had breakfast this morning with the "Tandem Couple" (that's what I call them) from Colorado Springs. I met them on the road yesterday. Let me tell you, they rock. They are riding a custom Co-Motion, belt drive, synchro, internal hub, all they bells and whistles. I can't keep up, no way. They arrived in Wythville about two hours ahead of me, just before it started raining. I got all the weather they missed. After breakfast I said goodbye and told them it wasn't likely I'd see them again. We exchanged contact info anyway. That would be a fun way to do the TransAm, but I don't know anyone I could talk into doing that with me… (Smile.)
The start to the day was chilly again, good news is it doesn't look like rain! I'm imagining a day when it will be warm and I won't be adding and removing layers all day long. The "perfect" days are the ones to appreciate, but there are "perfect moments" in almost every day. That's part of the magic.
I met a guy that had come down off the AT to resupply. we stopped and chatted for a short bit. He asked me for directions back to the AT. I laughed (not impolitely) and told him I couldn't help him. I explained that we were on different journeys. We parted ways wishing each other the best of luck and safe travels.
It's Sunday, traffic is light because all the cars are parked in church parking lots. As you might surmise, there is no shortage of churches down here. On a related note, I certainly like being called "Sir" everywhere I go… We need more of that back home.
I pulled into Marion at noon and there was a Starbucks. The first coffee shop I found that was open today (Sunday). I had an 8 oz. Americano with an extra shot and decided to write this post while I enjoyed a "home brew."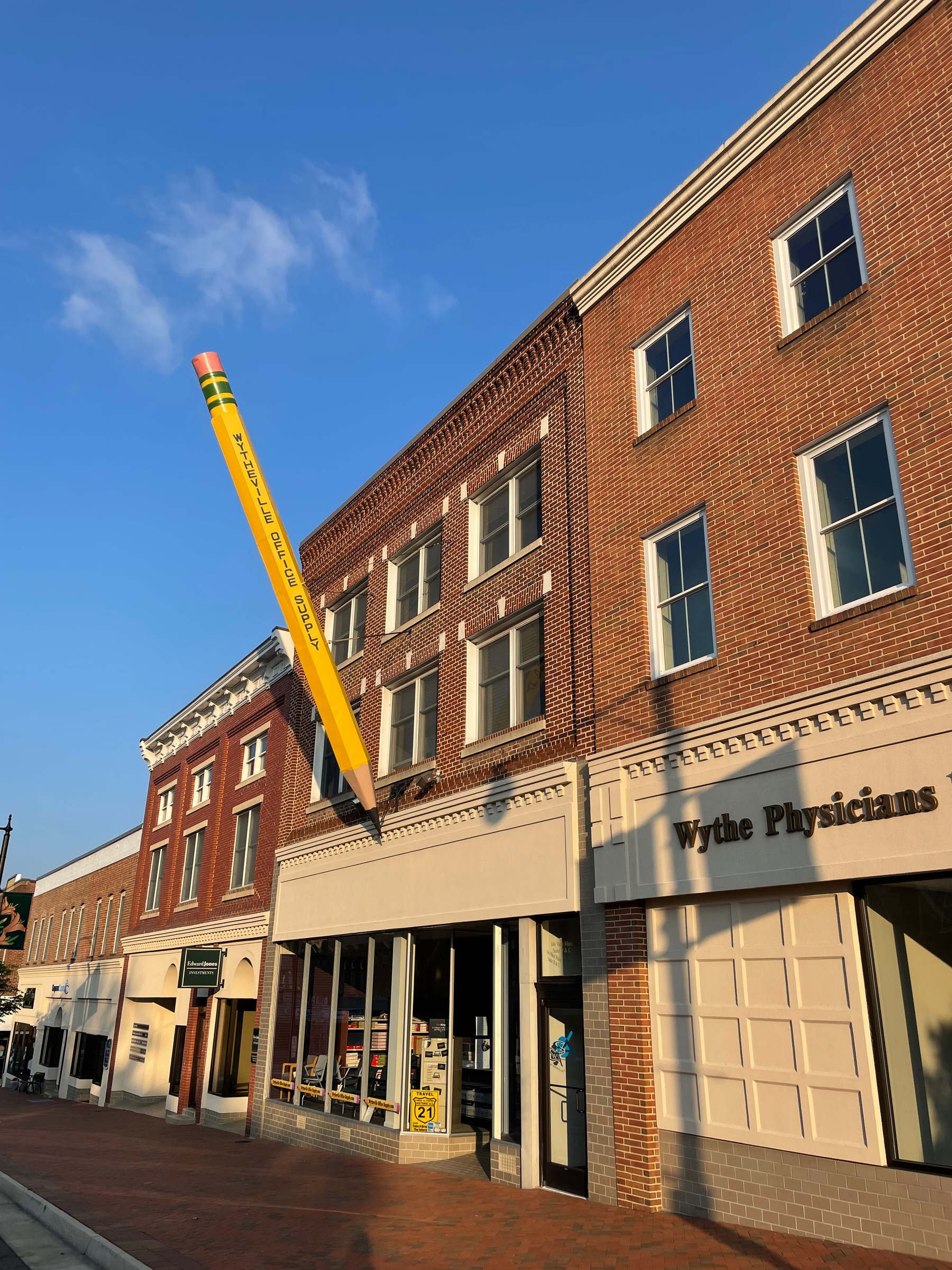 Shane's place. Since 1948. Not sure what it was originally. (The pencil probably wasn't there in 1948…)
---