Day 9
 Daleville VA, 49 miles
---
The morning started with threatening skies, but the rain never came, much to my delight. The temperature in the morning was in the low 50's. By afternoon it reached 62. Temperatures in the 50's feel much cooler than it sounds when you are cycling. Theres no good way to keep from sweating and still stay warm in those temps. It's just part of the challenge of long distance cycling.
It was a good day. I pulled into Buchanan at the 28 mile mark. I pulled over to the curb to assess the town and a rider pulled up next to me, he was a local out for a ride, not a TransAm rider. We chatted for a few minutes and he asked me if I wanted to take a break. I said "sure," because that's what you do when a local makes a suggestion. He led me to the city park and we got off the bikes and sat down on a bench looking at the James River. This was my first view of the James River (that I recall anyway). We sat on the bench and chatted for fifteen minutes or so. It was a remarkably friendly conversation, we chatted about our retirement, our children, our partners, and cycling in general. This is going to sound very strange, but after just fifteen minutes of hanging out, I think I could almost call him my brother. We parted ways, he had to get back home, I was looking for a bite to eat. He was very complementary of my efforts, but I could tell he was a better cyclist then I am, so he was humble too.
I found a nice cafe and had a very good bacon, egg and cheese biscuit, then I was on my way again. Sometime during the afternoon I rediscovered the drops. The funny thing about not cycling for awhile is you have to learn stuff all over again. It's coming back to me slowly…
When I'm asked by people how long it is going to take me to cross the country, my stock answer is 80 days, but I always qualify that by saying I really don't know for sure. I'm not like Englishman Phileas Fogg that wagered his entire fortune on being able to travel "Around the World in Eighty Days." I'm not wagering a single penny on how long it might take me, but maybe if I do it in 80 days someone will write a classic novel about me! (Sadly, I don't have a French Valet traveling with me like Phileas did.)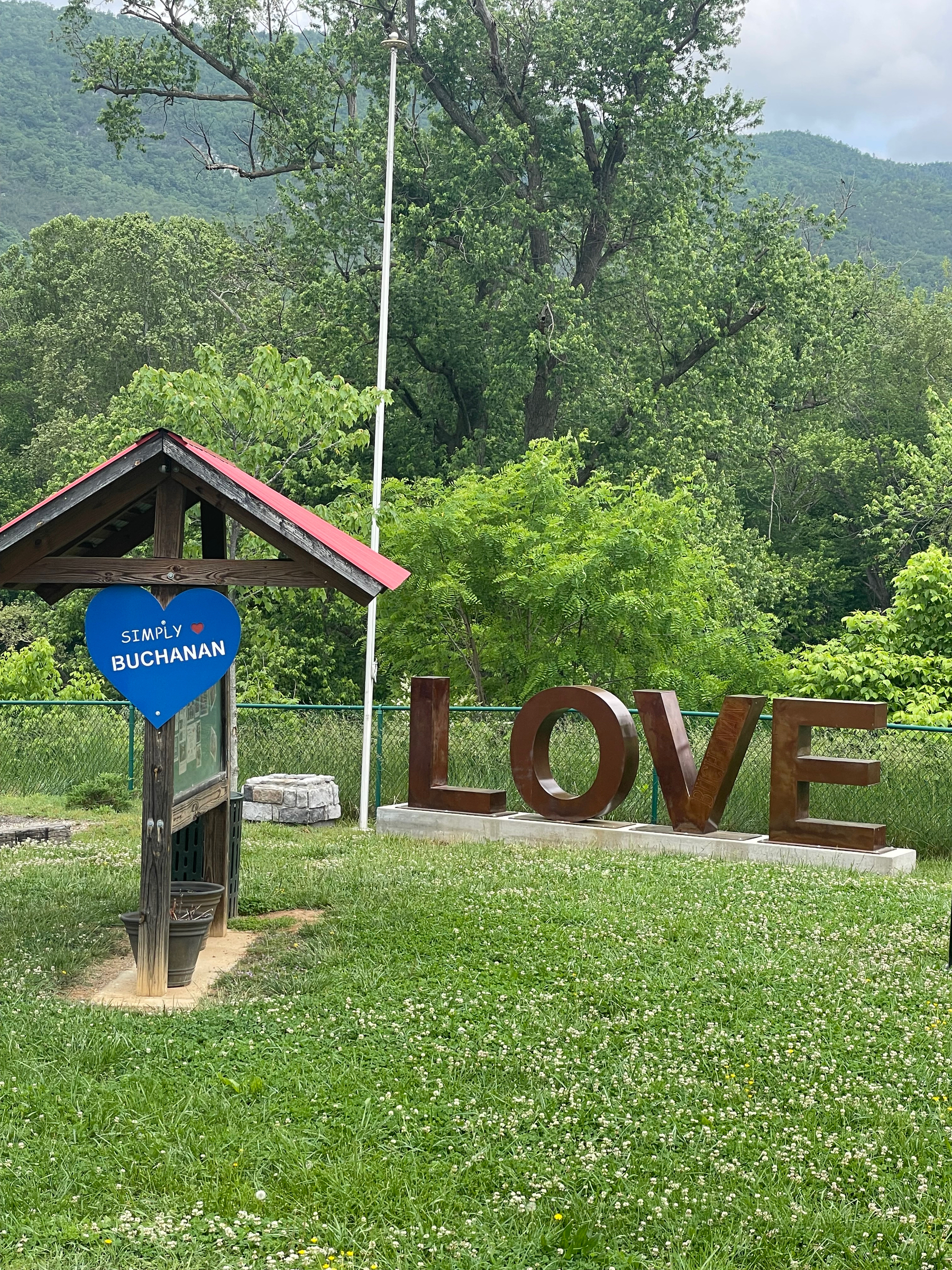 The town of Buchanan was charming.
---