Day 3
Bumpass VA, 49 miles
---
The day started with a truly fine Southern breakfast at the "Love Shack" just outside Richmond. My breakfast included two perfectly poached eggs on Virginia Ham, both of which sat on top of a slice of toasted bread. On the side were dressed greens and a fruit assortment dusted with glitter. The menu listed that choice as "Bang Bang On The Door Benny." To-go, I got a sticky bun. The menu listed that as "Knock A LIl Louder Sugar Bun." (The names tell a story for sure.) I had a nice chat with the proprietor. He asked me how I like my breakfast. I told him I would be surprised if I had a better one between there and Oregon. He was pleased by that!
When I arrived in Bumpass I pulled into the Post Office and went through all my gear.
With my bike included I've been hauling 95 pounds. That's too much. I saw a guy on the road today (he stopped to chat) that was maybe carrying 75 pounds, probably less. It made me very jealous. I've known since I left Yorktown that I've been hauling too much gear. All that aside, when I pulled into the PO I took everything out of my bags and mailed home 10 pounds of shit. I don't think I'm going to miss any of it. (Except maybe the camp chair, but seriously who carries a camp chair on a cross-country bicycle tour?)
I ate dinner at the country store 2 miles down the road from the PO. I'm sleeping in the Catholic Church cemetery near there. I knocked on the door of the Rectory but there was no answer. I threw my gear down in a portion of the cemetery that has not yet been consecrated for the internment of souls… so with luck, I'll wake up in the morning with no burdens to carry other those that are attached to my bike… now 10 pounds less than yesterday!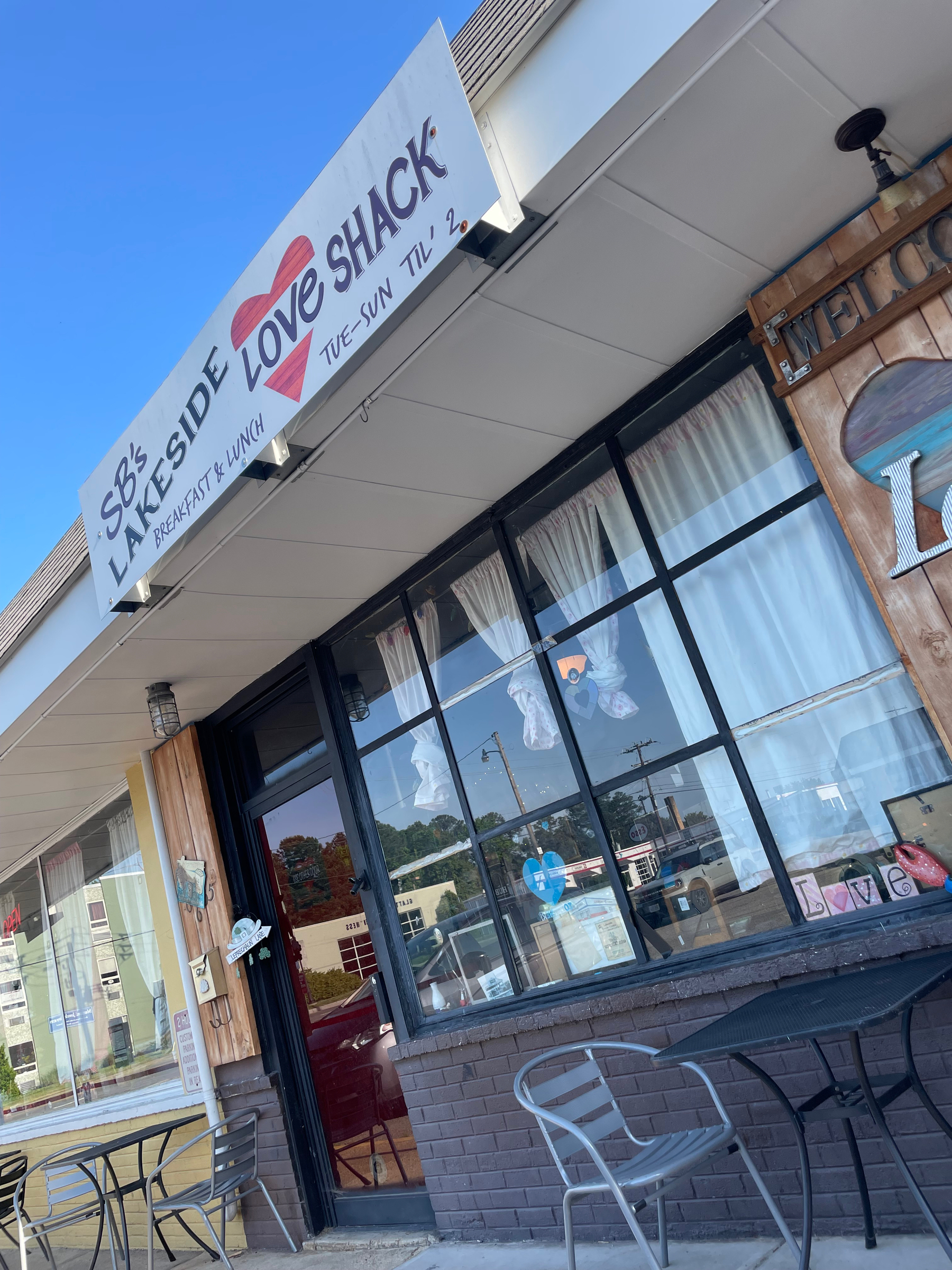 The Love Shack
---